The Medallion Miracle! (Part I)
In my last post, I mentioned that I overthink everything, which is true… But I also will research something to death just to find what I want. Why? Because details matter and scale is everything, and miracles do happen. This is especially true of my search for the perfect medallion for our living room (parlor). Now before I get started… From the time I was a small child in California, I have always loved Victorian plaster ceiling medallions, they bring joy to my heart and I can get totally weak-kneed at the sight of a really good one. However, I also firmly believe that medallions should only be used in buildings built before 1930. Why? Because by 1930, medallions were considered old fashioned and did not fit in with the new modernism which was beginning to emerge. I aways think they look downright silly in modern construction.
With that said… From the day we first saw our house, the quest to find the perfect medallion for our very 19th century parlor room began. Over the past year, I have easily logged 60+ hours searching for a medallion that not only looks great and fits the style of the house, but also one that is scaled appropriately for the room. This was not to be an easy quest at all.
Let me back up a bit. When we first saw the house, there was no ceiling light in the parlor. This seemed a bit odd, but I figured no big deal, we can add one. There was also no medallion, however walking around the neighborhood, I'd seen a few houses which featured surprisingly and delightfully elaborate medallions in homes which were no fancier than ours was. I knew the possibility that there was once one in our parlor was real. Then a week after we got the keys, I was at the house meeting with electricians for an estimate, when I walked into the parlor and saw the elongated outline on the ceiling where a medallion surely must have been.
The following month, when we were having our electrical work done, our electrician was installing an electrical box in the parlor room ceiling and sure enough, when he cut the hole in the ceiling, he reached his hand up there and felt the capped off gas pipe. That was all I needed to confirm that there must have been a medallion, and based on my unscientific experience, I was able to come to the plausible conclusion that the medallion was likely added during the 1870s or 1880s when the house would have had gas lighting installed, and then removed when it was electrified (likely in the 1920's). Looking at the outline of where the medallion was, it is also easy to see that it was large and oval, which was very common in long rectangular rooms such as ours.
Thus the quest was now elevated. A round one would not do, it had to be oval. Although I did throughly search all of the options for a lightweight polyurethane one like
I used in our New York apartment
, I knew that it was mostly a waste of my time. Although the manufactures claim their medallions are made from castings of vintage medallions (are you listening
Ekena
?), I pretty much think the reproductions are all sh*t. Why? The scale is all wrong on them. They couldn't possibly be authentic replications of historic medallions. They tend to be undersized, with shallow unrefined relief, and even when they are larger in diameter, they are rarely more than an inch and a half in thickness. They just look fake. Take a look at the authentic 1870s medallion in the photo above and you can easily see that it is much closer to five or six inches thick than the thin modern ones. This was the height of the Victorian era and medallions in those days were over the top, thick, and ornate. They were not these thin little small scaled pansy polyurethane ones being made today for suburbanites to use in their McMansions to feel as though they live in Versailles. They were not just thick, but downright juicy! Check out a few more of these 19th century beauties and then the modern one. See what I mean? I knew my quest was going to be a tough one. To add to this challenge, I had what I thought was an epiphany when Y and I stumbled upon an entire display of historically accurate real plaster medallions at
Cliff's Variety
on Castro Street in San Francisco last year. I was gobsmacked. San Francisco is a city filled with glorious Italianate's and grand Victorians, many of which had fabulous over the top medallions. It is also a city that cherishes is history and loves to do restoration. I though I was in heaven, but then upon inquiring about them, was told that they were made by a local plaster artisan (
Lorna Kollmeyer
), and they do not ship them because they are too fragile. Funny enough, nearly all of the medallions on the ceilings of American living rooms during the late 19th century were ordered from catalogs and shipped throughout the country via train. But that's not possible now.
Upon returning home, I thought that there must be a local artisan in the Philly area or at least in the Northeast who makes plaster medallions. Many, many hours of research turned up NADA… NOTHING. How is this possible? I found it difficult to believe given that there are literally hundreds of thousands of late 19th century Victorian houses in the Northeast. There must be some demand for authentic plaster medallions. I then turned to eBay where I found several authentic antique medallions in various states of condition, but any of the ones worth having were many hundreds of dollars plus huge shipping costs. By this point, we were still a year away from needing one so I put my search on the back burner for awhile to simmer.
Fast forward to earlier this year. After more continued research, I finally found a source for authentic, accurately scaled Victorian style medallions in the little town of Port Townsend, Washington (on the Olympic Peninsula). As has been the case with every oval or elongate medallion I have come across, theirs were also undersized. I needed at least 32″ in length and 20″ in width. While they didn't have any oval ones that would be right for our house, they did have one very Victorian four point one which I really loved, and as a bonus it had the faces of four lovely Victorian ladies on it. It wasn't technically round, so I felt it could work in our space. I also thought it would be awesome to name the ladies after the four cardinal directions, Nadine, Sarah, Esther, and Wilma.
It wasn't quite my perfect solution, although large (perhaps too large?) at 38″ across, it was only three inches thick which is still not the correct scale, and although very Victorian, it not being oval wasn't truly authentic to our house. Also, at $245 plus another nearly $60 for mounting hardware, it was still on the pricey side.
But then on the plus side, it was authentic enough to be plausible, we could justify the cost knowing our medallion was real plaster (not polyurethane), and I loved that we could have these four ladies watching over our daily activities. I was all set to order it last month when I decided to inquire about shipping costs ahead of my order. Not good news at all… With the price already above $300, shipping would be an additional $240, pushing this medallion well over $500. Yikes! I want a really fabulous medallion, but not at that price. Ugh… Back to square one.
More internet researching turned up a couple of other sellers, but none of them had anything that came close to what we wanted, or only sold to architects or designers, or were far more money than I was willing to spend. Crap…. What the hell was I going to do? I just didn't want to compromise and get a crappy polyurethane medallion. No McMansion medallions for our house. And definitely not this (below).
I pulled back on the search, but to know me is to know that I can be a very determined person when it comes to things that are important to me. And this damned medallion was vital to making our parlor a success. I wasn't willing to settle, this is just how I'm wired. (If you followed along when I was designing our New York kitchen back in 2015, I was at a total loss for how to get the style of kitchen cabinets I wanted at a price I could justify, and then a happy accident happened when I stumbled on an ad in a Google search.)
Not letting myself give up, I started focusing on other projects which really need to be done before I can get to the medallion, all the while keeping my mind open to other options. Then the miracle happened…. At least it felt like a miracle.
But you will have to wait till my next post to find out (unless you are already finding out via my Instagram @ourphillyrow.
SaveSave
SaveSave
SaveSave
SaveSave
SaveSave
SaveSave
Till next time. . .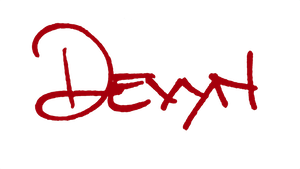 Did you enjoy this post? Yay! Want to know when new ones come out? It's super easy… Just scroll to the very bottom of the page, add your email address in the little box on the left and click subscribe! I promise I will never share your email, sell or spam you in any way. You will always have the option to unsubscribe at any time.