Why Philadelphia? I will get to that… But first, to know me is to know that I am an old house kind of guy. I love old houses…I can't help it! I remember watching This Old House on PBS as a kid and dreaming of finding an old house to fix up and restore. Over the past couple of years, purely for shits and giggles, I had been looking at old houses up the Hudson River Valley with the idea that one day we could perhaps buy a second home to fix up, and travel back and forth between our apartment in the city and our house in a small town. Y was always supportive of my idea, but always with the thought that it would be 10-15 years before we could ever seriously consider the idea.
Then after a series of seemingly unrelated events this past year, followed by more events in early November, we came to the conclusion that it was time to be willing to let go of our New York dreams and rethink what we wanted from life. The big question was were to go. Having looked at old houses all over the Northeast, we started to prioritize what was most important for us in finding a new city to live in. Absolute top priority was that it must be urban. Both of us are urban type folks. I cannot conceive of living outside of the center of a city. I need to be able to walk out of my front door and walk to most everything I need. Living in Manhattan, we know that we are spoiled by having dozens of restaurants within a few short blocks, along with the majority of our other day to day needs from groceries to pharmacies. We are also spoiled by having the subway only two blocks away from our home. The idea of a car is somewhat foreign to us. Car ownership in our neighborhood is more of a liability than a benefit. Aside from the usual expenses which come with owning a car, there is the issue of parking which cost in excess of $400 a month.
With urban living as our top priority, we also wanted to own a house as both of us grew up in houses, and as adults we both had always lived in apartments. We wanted a house for the space and freedom you just can't get with an apartment. I needed space for my power tools (I like to build things), I also wanted space for my creative self to foster my artistic ambitions. Another priority was that we needed to be within easy travel to New York City. You may be able to take the New Yorkers out of New York, but you can't take the New York out of New Yorkers. In addition to the fact that Y's parents live in Morningside Heights, we did not want to lose the connection to the city and the ability to easily travel to NYC.
So, with this desire to find a house in an urban setting that was easily accessible to and from NYC, we also wanted to be able to own our home free and clear. Between the two of us, the Manhattan real estate market has been very kind. Y bought a small one bedroom on the Upper West Side in the 1990s for under 100K which after we got married, we kept as a rental and recently sold for several times more than he paid. I managed to do well on my small Hell's Kitchen studio a few years ago when I sold it for 40% more than I paid in less than four years of ownership. It was this good fortune we both experienced that helped us realize that we could stay in Manhattan and have a smaller mortgage, or we could cash out, buy a home, and have no mortgage.
Why Philadelphia? Truthfully, Philadelphia had never really been on our radar at all…. But once we had our priorities of living in an old house in the middle of an urban environment that we could own free and clear, and was easily reachable from NYC, it was suddenly obvious that there was only one city which met this criteria.
So, back to November (again)…. When we came to that conclusion that we needed to reconsider our lives in New York City, we booked a weekend in Philadelphia (more on our first weekend in Philly in upcoming post). Y had only been to Philly a couple of times for museum visits, and I had pretty much had the same experience with the city. I came for the first time in 2004 for a fun filled weekend with my best friend Stefan (who is sadly no longer alive to share this experience with). Stefan and I  drove from his place in Brooklyn and spent the day putzing about the city in a car, parking and walking about in several parts of town to take in the history and get a feel for the city. I immediately found the city to be quite lovely and endearing, albeit in certain parts as this is a city which clearly has it's issues and problems. I had two other visits to the city, a museum visit, and later an afternoon alone in city center as I was passing through. Beyond that, neither Y nor I had much knowledge of Philly.
Being the voraciously curious sort that I am, I dove head first into the internets and began researching Philadelphia. Let me say that before we could even begin, we were clear that we had to keep this move a secret because we can't reveal to our employers our intentions until the time is right (which if you are reading this before summer of 2017, you are in on the secret). My internet search for housing proved Philadelphia to be a very interesting city indeed. Philly is a city of row houses like none other…. Sure there are row houses in nearly every other older eastern city, but none to the level of saturation of Philly. For us, we saw the row house as the perfect solution.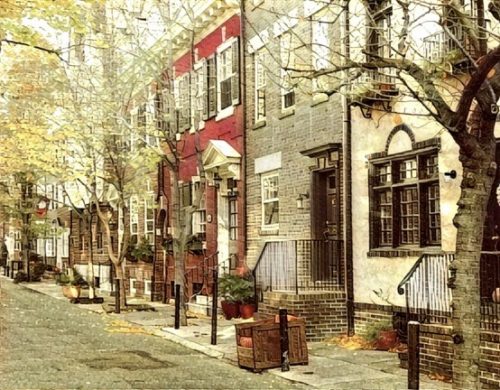 Why is a row house ideal for us? Although not often considered, row houses offer certain advantages. Sharing common walls with your neighbor reduces energy costs because there is less exposure to the elements. It also reduces maintenance costs because you have less exposure to the elements. Only there front, rear, and roof need maintenance. There is also the financial benefit of lower cost because you own less land, and by only having a small backyard, there is less need to spend a fortune on yard maintenance. There are some disadvantages to go along with row house living as well. In order to get to that small back yard, you must travel through the house in most cases. And just like apartments, your neighbors are close, very close. Although, unlike apartments, the common wall is general much thicker (and solid brick in Philly) offering more privacy than an apartment (so you can blast the Sonos louder than an apartment, but not as loud as a single family detached house).
So, now you have the why Philadelphia answered, I will get into the hows as we begin our journey. Stay tuned!
SaveSave
SaveSave
SaveSave
SaveSave
SaveSave
SaveSave
Till next time. . .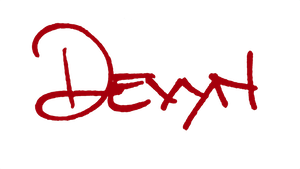 Did you enjoy this post? Yay! Want to know when new ones come out? It's super easy… Just scroll to the very bottom of the page, add your email address in the little box on the left and click subscribe! I promise I will never share your email, sell or spam you in any way. You will always have the option to unsubscribe at any time.