This post is my story about how I am finally and fully embracing the dark side no holds barred, and the journey of how I got here. If you remember in my last post, I expressed my deep felt fear of the color beige, and shared my strong opinions about why beige is so pervasive. Now I get to express my strong opinion again, only this time it is about my deep love of color and not my fear of the evil that is beige.
I have always had a love affair with bold color but there has been a side to that affair which I was always too timid to express. That would be my deep-felt love of the dark side of color. Long forbidden by societal norms, it is these very colors that make me feel alive and have always felt comforting to me. I know, I'm weird… It's OK to judge me.
My journey into the dark side has a lot of influences, but there is one very big influence which took place in the 1990s when I lived in Seattle. Being an only child and a true introvert, I have always spent huge amounts of time alone (I have never personally known boredom). During my last five or so years in Seattle ('94-'99), I spent a lot of time alone drinking coffee at (the now legendary) Bauhaus Coffee and Books on Pine and Melrose which sadly closed after 20 years in 2013 (to be torn down and replaced with glassy condos).
I loved Bauhaus for so many reasons. They stayed open really late (I think it was until 1:00am). I would go there at nine or ten in the evening, buy a nonfat latte, go upstairs and sip my delicious latte while writing in my journal with my fountain pen, smoking half a pack of Player Menthol 100s (yes, I was a smoker). Being short on funds during those years, I sipped that latte long and slow to give myself a couple of hours there. I was nearly always alone, it was my time to be with myself and my thoughts (did I mention the introvert thing?).
The atmosphere of the space was what kept me coming back. The people were very Seattle in the typically quirky Seattle way. But it is the space itself, dark and moody, which is flooding my memories as I write this. The style was at once a library, a bookstore, a motorcycle repair shop, with a dash of beatnik attitude, and a few Art Deco details. One wall of the double height space was top to bottom books and random objects. The upstairs was dark and brooding. Floating like a platform above the ground floor, it offered this amazing view of the street below, day and night. I was in love… with the space. With the exception of my BFF who has since passed, I have never really told anybody about the influence of this space on my life.
I am also reminded of various museum exhibits I have been to over the years, set in dark but deeply colored environments. It is in these dark spaces where lighting becomes a tool to highlight the most important objects in the room whether it is art, or a mineral collection, or a science exhibit. Dark spaces draw me in, envelop me like a warm woolen coat, encouraging me to explore and experience my surroundings. Dark spaces can also be very forgiving, minimizing and hiding imperfections. But they can also be very intimidating, at least the idea of having such a dark space in your home. And I was intimidated.
Looking back, I have painted the painted the majority of my apartments, often without the landlords permission and usually in bold colors. I have had cherry red dining rooms, chartreuse living rooms, and basketball orange hallways. I even painted harlequin diamonds on my walls in two shades of yellow and stenciled roman numerals around the top of the walls. But it wasn't until my first condo in Chicago, back in 2000, that I painted my first dark walls. I painted large horizontal stripes in a dark taupe-gray and metallic Ralph Lauren paint. It was the closest I came to ever painting a neutral on my walls, and even then I painted the ceiling bold yellow to bring color into the space.
A few years later when it was time to sell the apartment, I painted the yellow ceiling white, but I left the dark walls thinking that others could see my vision and it would help sell the apartment. That turned out to be a costly mistake because it took nearly seven months to sell the apartment for less than it should have, all because I didn't paint the walls off-white to dumb it down. After that experience, I said no dark walls ever again.
It wasn't until 12 years later in 2015 that I took the plunge and embraced darkness again. After moving into our last apartment, I wrote "Embracing Black… And the End of Mediocrity" where I expressed my proclivity of dark colors, my love of the color black, and  and declared my freedom from societal expectations:
"I hereby declare that I will no longer appease the utter blandness of the majority of the world when it comes to my home, and I vow that I will make my home how I want it* regardless of what others think. There will be no mediocrity allowed in my home. (*With the support and approval of my husband.)"
Following my declaration, we decided to paint our low light level living room bright white with a solid black ceiling. It turned out deliciously fabulous.
But it wasn't until it came time to paint our 22′ long entry gallery that I finally
did a full on dark space
, top to bottom. I had initially wanted to go with a charcoal gray, but I then had an epiphany when I realized that I could go dark, AND have bold color. After obtaining several color samples, we settled on Raspberry Truffle, a Lucious full-on deep raspberry, and it turned out amazing. We also had plans to paint the bedroom a delicious dark blue, but we never got that far when the decision was made to sell our apartment and resettle in Philadelphia at the end of 2016. We had thought we would be in that apartment at least until retirement, but we were wrong.
So, three years later, the manifesto remains essentially unchanged. And for Our Philly Row, I am finally going to completely cross that line of social acceptability and fully embrace not just black, but dark boldly colored rooms (I already have the stamp of approval from Y on this). And not just on the walls, but on the ceilings too. I want to be surrounded by lush deep and dark color.
So while this isn't entirely new for me, I have decided to completely let go of my timidity and go for it. I am no longer going to let my own fears of "What will the neighbors think?" (we don't care really.), "What about resale?" (we will cross that bridge when we get there), or the even bigger fear of "What if either of us hates it?" (it's just paint, paint is cheap) get in the way of filling our home with dark, bold, and moody colors which bring joy to our hearts.
This brings us to where we are now, planning the next steps for how we are going to decorate our house. In doing research by spending endless hours pouring over websites, pinning photos, and scouring blogs I made a discovery. I realized that several of the rooms I had been pinning as far back as 2014 were all designed by various British interior designers. Primarily by Abigail Ahern. Then I (very recently) discovered her website and found out that she is kinda big in the UK world of interiors. I cannot explain my attraction to contemporary British design aesthetics other than that the majority of American design aesthetics bores the shit out of me. Remember my huge love affair with British kitchens back in 2015?
Anyway… Reading her blog, I discovered posts such as "
FAQs about Dark Hues
", "
Reasons to Paint your Ceiling
", and "
5 Reasons to go Dark in the Hallway
" just to name a few. Then I found a used copy of her book
Decorating with Style
on Amazon, and also picked up another of her books,
Colour: Banish Beige. Boost Colour. Transform Your Home
. The books are filled with the same images I have been pinning! Who knew!? Sometimes I can be quite the dutz.
So with that, I am declaring that virtually every room in our home will be some form of deep, dark, lush, and moody color. This will be a very big change for both of us, but I am super excited to get the ball rolling. We are even going to paint the vestibule, entry hall, staircase and all upstairs halls the same color adding lighting to focus on the art (and not the imperfections). Lighting will play a key role throughout the house. Thanks to the technology of LED lighting, we will be able to add a lot of lighting while keeping our power bill reasonable and not adding unwanted heat from incandescent lighting to the house. Y and I have a habit of collecting art and one of the primary things we love about our house is the vast amount of wall space in which to hang our collection.
With all of these dark rooms in our house, there will be one are which I plan to not go dark. That would be the guest room and ensuite bath. I realize that not all of my overnight guests will want to delve into such saturated color in the guest suite, I will acquiesce to that need. I don't yet know what palette we are going with, but it will be light and airy.
As for the colors we plan to use throughout the house? I will reveal my color choices as we move forward. Trust me they will be absolutely delicious. Here is a small sampling of rooms which I find to be inspiring, some of which are in colors we plan to incorporate into the house.
So there you have it dear readers. The seed has not only been planted, but we are about to grow a garden of ideas. As for the folks who come into my home and don't like my color palette, then they can just leave… But those that do, are welcome to stay and relax with a cocktail in the coziness of our deliciously dark and moody spaces.
Please tell me your thoughts and opinions (I am not afraid) in the comments section below.
SaveSave
SaveSave
SaveSave
SaveSave
SaveSave
SaveSave
SaveSave
SaveSave
Till next time. . .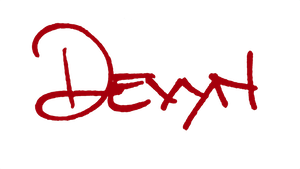 Did you enjoy this post? Yay! Want to know when new ones come out? It's super easy… Just scroll to the very bottom of the page, add your email address in the little box on the left and click subscribe! I promise I will never share your email, sell or spam you in any way. You will always have the option to unsubscribe at any time.