After coming to the conclusion that we needed to reconsider our lives in New York City, and then deciding to look into Philadelphia as an option for a new life, we booked a weekend in early December to visit and see if this really is something to pursue. However, before we embarked on our first visit I began doing my research.
To know me is to know that I am the curious sort. I have highly developed skills for learning as much as I possibly can about whatever is my top priority. In this case, the priority was to learn about the city itself, what are the various neighborhoods where we should focus our housing search, and what are the types of housing available to us on our budget.
My research began by determining what neighborhoods the gay's live and/or where they are welcome. Since we happen to be gay, it is important to find areas where we would feel safe walking down the street side by side. Not to hold hands or any other type of PDA, but just walking down the street as a couple, side by side (something most straight folks take for granted, and most gay folks know to be mindful of). Naturally, those neighborhoods tend toward more liberal folks, which means we can just live our lives with a much lower level of fear that we will get bashed for being ourselves.
With the goal of being as close to city center as possible, I initially looked at the area to the east of Broad Street (the main north/south backbone of the city) from Market Street down to South Street. The area contains Washington Square (known as Wash West) and Society Hill (a somewhat wealthier and older area between Wash West and the Delaware River). The area is very walk-able to most anything you would need. I wandered the streets via Google Street View, one of the best internet tools ever. Within the Wash West is the the Gayborhood, an officially named neighborhood where the center of the cities gay culture is situated. These areas became my first choice for where to live.
Then I began to delve into the housing options. Top priority… We wanted a house, not an apartment. We loved the quaint blocks of row houses, and loved the idea that we could own a house on our own land, have our very own (if tiny) yard, even if that meant sharing common walls. For those who are unfamiliar with housing in Philadelphia, it is important to note that nearly 75% of all housing is some form of a row house, this is especially true in city center.
As I began to explore housing on the Zillow/Trulia's, I did a bit of additional online research about various historical housing types unique to Philadelphia. I learned about various types of historic Philly housing. In a nutshell the majority of City Center houses are either small houses known as trinities or double trinities, and the larger and much fancier London townhouse (which we cannot afford). The trinity is a three story house with one room on each floor, and a kitchen in the basement, all connected with a very tight enclosed circular stair cases frequently referred to as a "winder". A double trinity is basically the same as a trinity but is is two rooms deep and like the trinity, also connect top to bottom via a winder. (I promise I'll do a much more detailed post about historical Philadelphia housing types in the future, the history is really quite fascinating.)
Back to neighborhoods…. I began to look at housing in the Gayborhood and immediate adjacent areas, I saw some adorable trinities and double trinities that were at the top of our budget and still only about 900 to 1300 square feet (plus a small basement). Several were located on tiny storybook streets, some so small there is no room for a car to drive down it. These tiny blocks were incredibly beautiful, but they were also either at the top of our budget, and/or they were just too small. We had no intention of moving from an 785 square foot apartment to a 900 square foot house. There were several which we could afford, but doing so would deplete our savings or carry a small mortgage, neither of which we wanted to do.
So that of course led me to begin to explore adjacent areas to the immediate south with a focus on Belle Vista and the western edge of Queen Village. Belle Vista is famous for the Italian Market and has been relatively gentrified for the past 15 plus years (although it is still very Italian in character). Queen Village is the area to the east of Belle Vista stretching over to the Delaware River. It is one of the oldest parts of town and began to gentrify back in the 1980s, well before the other areas to the south and west.
Again, it was all about proximity to everything we needed and how long it would take to walk there. Our search expanded, and when I found houses I likes, I would map the distance to City Hall to get a feel for how close we would be to everything. As I started to look below South Street into Belle Vista and Queen Village, I saw the houses getting noticeably bigger, and it began to become clear that if we could get more space for our dollars by being willing to walk a few extra minutes to City Hall, it was worth it.
In the days before we left for our first trip, I refined my search using Zillow. I found I preferred Zillow over the others because it gives a preview of multiple photos before clicking on the photo slide show. This allowed me to quickly rule out homes which had undergone boring gut renovations featuring sheet-rock, granite, glass tile, and pot lights. My search included Wash West (with the Gayborhood), Society Hill, parts of eastern Rittenhouse Square area, eastern Graduate Hospital area, and as noted Belle Vista and Queen Village. My borders were basically, Market Street to the north, 18th Street to the west, and somewhere around 3rd or 4th Streets to the east. As for the southern border, it was easily chosen to be Washington Avenue, a major cross town street on the southern border of, Graduate Hospital, Belle Vista and Queen Village. For those who know Philly, I know there are other nice central areas such as Fishtown, Northern Liberties, the Museum areas, as well as West Philadelphia, but we ruled them out precisely because they were too far to walk to City Center.
It was with this geographic range that we decided we wanted to spend our time on our first visit in early December (perhaps even take in a few open houses).
Next post… Our first time in Philly together.
SaveSave
Till next time. . .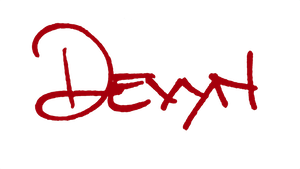 Did you enjoy this post? Yay! Want to know when new ones come out? It's super easy… Just scroll to the very bottom of the page, add your email address in the little box on the left and click subscribe! I promise I will never share your email, sell or spam you in any way. You will always have the option to unsubscribe at any time.