We Were In Cuba! – Part I, Havana
Work on the house has been non-existent this past week (as has my online life) and for good reason…. Y and I just returned from a life changing six day tour of Cuba! Yep, just ten days after we moved into our rowhouse, we left piles of un-opened boxes and chaos behind for a trip. A good questions to ask right now would be first; "Are you insane?" followed by; "How the hell did you manage to go to Cuba when travel there by US citizens to this Socialist Republic is generally prohibited?".
The question of our sanity may be debatable at times, but for a host of different reasons. You should know we didn't plan it this way. When we made the decision to take this trip last year, we expected that we would be moved and settled into our house by then. It was merely a matter of timing which fortunately worked out. As for how we were able to travel to Cuba as US citizens? There are currently 12 categories of authorized travel to Cuba, ranging from family visits, business reasons, and educational purposes. Our official purpose fell under educational activities. We went on a "People-to-People Cultural Exchange" tour focused on art which falls under one of the educational activities for travel-related transactions set forth in §515.560(c). This is a very specific authorization (you can read the legalese here) which allows for "Travel-related transactions pursuant to this authorization are for the purpose of engaging, while in Cuba, in a full-time schedule of activities that enhance contact with the Cuban people, support civil society in Cuba, or promote the Cuban people's independence from Cuban authorities".
We had looked into doing a tour back in 2016, but then things got murky… Donald Dump became president, which we knew would change the dynamics of travel to Cuba, and we also changed our focus when we decided to pack up our lives and move to Philadelphia. But during our annual vacation in Provincetown last summer we fell in love with a painting at a gallery which features Cuban artists. It was during this time that we met the owner of Galería Cubana, and we found out that she has done annual group trips to Cuba for several years. Having gotten to know the gallery owner a bit, we were comfortable that she would offer us the sense of comfort needed when traveling to a forbidden place. We also felt this was a rare opportunity to see the country trapped in a time-warp before big money moves in and destroys the very character we are going to see; as well as the opportunity to see the country before Dump puts even more back-assward restrictions on travel.
We spent the entire tour with the gallery owner, an experienced guide from Canada (Canadians can travel without restrictions), and the services of a local guide for the week. We traveled around on a rather luxurious Chinese tour bus driven by another local. Our group consisted of 12 travelers, mostly from the Boston area, all of which are delightful in their own ways (some more delightful than others). The itinerary was a very full six days starting with three days in Havana.
Havana sits on the northern coast of Cuba overlooking the Gulf of Mexico (the southern coast overlooks the Caribbean). Settled in 1515 and established in 1592, it is one of the oldest cities in the west. With 2.1 million people, it is now the seventh largest city in North America. Cuba being an archipelago, Havana's strategic location became the springboard for many world events from being a major stopping point of the treasure laden Spanish galleons headed to Spain, to the sinking of the U.S. Maine in the harbor sparking the Spanish-American War in 1898. Where the city meets the sea is an eight kilometer (five mile) long sea-wall known as the Malecón. The Malecón is a major tourist draw with spectacular views of the city. It is also the cities front yard where locals can be found fishing, meeting up with friends, and in the summer taking advantage of the breeze to cool off.
OK, now on to the abbreviated version of what we did…. Our flight arrived in Havana at 10:00 AM where we were met by our local tour guide and boarded our bus for our first stop,
Plaza de la Revolución
(Revolution Square) to learn a bit of history. From there the adventure involved touring Old Havana, having lunch at state owned
Sloppy Joe's
. A primary focus of our "People-to-People Cultural Exchange" was the opportunity to visit the homes and studios of several Cuban artists (which are represented by the gallery), all of which were quite amazing. Their homes ranged from a rather fashionable and large tenth floor apartment of artist Edel Bordón, overlooking the Marecon and Hotel Nacional to the studios of printmaker Isolina Limonta and artists Luis Rodríguez NOA, who's spaces are tucked into old colonial walk-up apartments (which are just as you imagined) in Central Havana, all of which were very interesting. We also were given a demonstration by artist Eduardo Guerra on printmaking in his home and studio in a more modern area of the city.
My favorite visit was to the home and studio of artist Sandra Dooley in the far western side of Havana. Her home is literally on the waterfront and art is everywhere and in everything. It also gloriously reeks of linseed oil, one of my favorite childhood smells. She shares part of her studio space with artist Guillermo Estrada Viera, whose work we found to be quite moving. Sandra's paint studio is beyond amazing with all of her supplies on one side, and her use of a table as a palette (so friggin awesome).
In addition to visiting with artists, our guide took us on walking tours of the various squares and historic sites in Old Havana, we toured a cigar factory where we learned about the process of how cigars are made and what sets them apart from one another. The tour was very interesting, we weren't allowed to take photos (this was strictly enforced) as this is a state owned enterprise, but we were able to observe the process from sorting and de-stemming the leaves, to rolling and pressing the tobacco, to the final outer layer, and finally the labeling and packing.
A highlight of our time in Havana was a visit to the National Museum of Fine Arts (Museo Nacional de Bellas Artes de La Habana) which holds a mind-blowing collection of mid-century Cuban art. Our tour was led by Omar, a vivacious and deeply passionate guide who taught us a huge amount (in a relatively short amount of time) about Cuban artists, their influences, and how they worked together both before and after the Revolution in 1959. Before the Revolution, artists routinely traveled to Paris and New York and that brought a lot of influence into their work while retaining a distinctively Cuban viewpoint. (Photography is prohibited at the museum, so I wasn't able to capture any of it.)
In addition to all of this, there were lessons in how to make a proper Mojito as well as Salsa lessons by two professional Salsa dancers (yes, we all actually did Salsa!). Because of the requirement for a highly scheduled itinerary, free-time was brief. We had only about two hours of free-time plus a dinner on our own the entire three days.
While in Havana, we stayed at the Four Points by Sheraton in the western end of the city. The Sheraton is a 1990's hotel which you could tell they spent a lot of money to build, but sadly they have not been able to keep up with the maintenance. But it was clean and serviceable, and the staff was friendly. For breakfast, the hotel puts on quite an elaborate buffet with six different stations of food ranging from fresh fruit, to hot foods, to breads, to made to order omelettes and more.
For our other meals, we ate at private restaurants in local's homes. These restaurants are known as a paladar (or plural: paladares). Paladares are the result of relaxing of government rules on running a small private business in one's home. They are common throughout Cuba and some have become quite well known. One of our dinners was at San Cristóbal Paladar, which is where the Obama family ate when Barack became the first sitting president to visit Cuba since 1928.
The food in Cuba is not exactly high cuisine. For decades, limited access to various ingredients limited most people to variations of rice and beans with pork, chicken, or fish. In more recent years, the options have expanded to include beef (for the tourists), better produce (but still not great), and access to spices and seasoning. The produce is almost entirely organic (due to food shortages following the fall of the Soviet Union in 1991), but truthfully not very tasty. Often fruits were either bland or too tart, lacking in flavor. But hey, you don't travel to Cuba for the cuisine.
We only had three days in Havana, but what a three days they were. The city is bustling, but in a very different way than we think of a bustling city in America. The people of Havana (and Cuba) may live in poverty, struggling to make it in a difficult situation, but they a proud people. This being a socialist country, the vast majority of people work for the state which pays an average individual wage of about $25 a month. Unemployment is near zero. Remember that the state provides basic food, quality education, and really good health care. The people may be poor, but they are not living in misery like nearly all other third world countries. There is also a secondary economy where people can unofficially earn additional income where entrepreneurial Cubans have found alternative ways to make money, and the majority earn between $50 and $200 per month, and yes, there is even a 1% who earn in excess of $1,000 a month.
Often the best jobs are ones where tipping is involved. It is expected to tip a wide variety of people as this is a major source of their livelihood. Smartphones are everywhere (with very limited internet), Where you see a large number of people gathered staring at their phones is sure to be a WiFi hotspot. They are also quite fashion aware, always dressed neatly and well groomed. The thing that sticks out the most is the sheer creativity and ingenuity everywhere you look. Because of the limitations of accessing day to day needs (you can't just go to a store and buy what you want), they have honed their skills to Macgyver anything into something else. It is said that the best auto mechanics in the world are in Cuba, and given the tens of thousands of 1940's and 50's American cars on the road, I have no doubts.
The Cubans are warm and very friendly, they love Americans! Especially Barak Obama (but not Dump… Hmmm). The city of Havana is remarkably clean for a third world country (I was surprise by how clean it was), the people take great pride in their very humble homes. Even when the building they live in is crumbling around them, they keep it swept and tidy. As I noted before, they may be poor, but they are proud.
The above only touches the surface of my experience, but I hope it offers a taste of what is a remarkable place. During the six days, I managed to snap more than 1,800 photos. These are just a few of them. You can see more photos on my Cuba Flickr album.
Next up…. We headed south to the Caribbean Coast where our adventure continues. Check back next week for part II about the rest of our trip.
SaveSave
SaveSave
SaveSave
SaveSave
SaveSave
SaveSave
SaveSave
SaveSave
Till next time. . .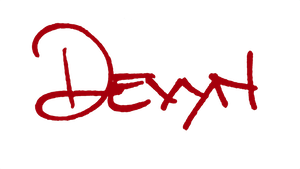 Did you enjoy this post? Yay! Want to know when new ones come out? It's super easy… Just scroll to the very bottom of the page, add your email address in the little box on the left and click subscribe! I promise I will never share your email, sell or spam you in any way. You will always have the option to unsubscribe at any time.