The Medallion Miracle! (Part II)
To pick up from where I left off last week on my hunt for the perfect ceiling medallion, I get to tell you about my miracle, or what I believe to be a miracle. If you are just joining in, last week I went over my woes of finding the perfect ceiling medallion for our parlor. A hunt which has lasted for more than a year because I am not willing to settle for ordinary. So, lets pick up from where I left off…. Because to know me is to know that there is a story in there somewhere (there always is).
A few weeks ago, Y and I discovered a heavenly antique store in our neighborhood.
Anastacia Antiques
has perhaps the most beautifully curated collection of Victoriana of any antique shop I have ever been too. In business for 25 years, the owners Scott and Stacy have an eye for the darker side of Victoriana (19th century medical curiosities, scientific oddities, Victorian religious objects, etc). They also have filled the shop with lots and lots of absolutely fabulous, gorgeous things. And the prices? They are not cheap, but for what they have, they're very fair. While touring the shop, a stunning vintage crystal basket chandelier caught my eye and then another one caught my eye (as well as Y's).
The following Friday, I went back to the shop because I wanted a second look at the chandelier. After measuring several times in all directions, it turns out our parlor room ceiling is about four inches too low. If we were to hang it, it would be less than six feet off of the floor which is fine for a dining room, but not so much for our parlor. I was chatting with Stacy about the chandelier when I expressed my challenges with finding a good medallion. I then asked if she knew of anybody locally that produced new historically correct plaster medallions. She said she didn't. And then she paused a moment.
"I think we have a few downstairs in the basement if you would like to take a look." To which I replied, YES! She led me over to the basement door, called down to Scott, who was working down there and asked him to show them to me. I climbed down the narrow basement stairs and found myself in a wonderland of antique things everywhere. In the back of the basement on several shelves, Scott showed me a dozen or so antique plaster medallions he himself had removed from old houses slated for demolition 20+ years ago. They were mostly moderately sized, but there on the middle shelf was a delightfully huge oval one and I was immediately filled with glee.
It was huge! It was glorious! Angels began singing from on high! It was perfect for our house! WOW! This is what I had been hunting for all along and hadn't been able to find. It felt like a miracle had just occurred! The perfect medallion was right here, right under my feet (literally). At this point, I didn't care how much it was going to cost, I had to have that medallion.
OK, well, I did care how much it cost, so I followed him back upstairs to get the pricing of the big one, as well as another mid-sized oval one (just in case the one I wanted was like a million dollars or something). The price for the big one turned out to be a very fair $250. Not exactly a bargain, but for achieving my goal of having a historically accurate and perfectly scaled 130+ year old medallion in our parlor I could not be happier.
As I was leaving the store, I texted Y "I may have some exciting news about a ceiling medallion. More to come." As soon as I filled him in when I got home, he wanted to see it so we made dinner plans nearby so that we could stop back by the shop for him to see it (and so I could get a couple of pictures). He had the same reaction, "It's perfect!". We had other things going on so we arranged to come back the following week for them.
A week later, we paid for it (along with a second smaller one for the vestibule) and then went back with the car to pick them up (how's that for free shipping?!). Once I got it home, I realized I had already seen this medallion before! It turns out that this is the exact same catalog medallion (from an 1876 Italianate in Watsontown, PA) I had saved a picture of in early April (more than ten days before I found ours) while researching medallions. Miracle? Perhaps!
The medallion is admittedly in rough shape. The reality that there was a lot of work ahead for me started to sink in. Over the past century our medallion has endured being coated with a few additional layers of paint which over time has developed surface cracks. I of course didn't give it a second thought because I am a very determined person and will do what it takes to make it happen.
What next? The plan was to clean it up, paint it to match the ceiling. Then using a template, transfer the shape to the ceiling, cut a hole in the ceiling just a bit smaller than the ceiling and fill it in with plywood anchored into the floor joists above. Once the medallion (and the ceiling) is ready, I can use screws to attach it to the ceiling through predrilled holes in the medallion. Then I will just need to caulk around it and fill the holes.
But before we can do any of that, I need to get it ready. After getting it down to the basement and set up on a table for a closer look, I made a discovery. The paint was loose in several areas and easily came off with little effort. What I didn't expect was to find the original finish under it, which at first didn't seem very special, It was mostly a golden yellow. But as I continued to pick away at it, other colors were revealed… Blues, greens, orange-red, and metallic gold. Mostly pastel, and definitely not my style, but it was kinda beautiful!
[Lead Paint Statement: Before getting your undies in a bundle, I must explain that yes, I know that this is probably lead based paint. Yes, I am taking precautions. Yes, I am making sure that children and pets are not in contact with the medallion or the paint chips.]
Suddenly, my plans to just clean it up and paint it to match the ceiling are being called into question. The more I picked away at the chipping paint, the more I began to fall in love with it. I realized that painting it to match the ceiling is exactly the wrong thing to do. Not only will I need to clean it up, I will need to restore it!
But wait?!?!? Haven't I always felt multi-color medallions to be a bit gaudy? In truth, yes… When I think of painted medallions, I always think of hideous McMansions with all sorts of polyurethane medallions and other trim added to the sheetrock ceilings (always around pot-lights) like the unfortunate example below. Or I think of overtly "painted lady" Victorian medallions like the one below that, pretty but just a bit too much for me.
Even more crazy is that I generally hate pastel's, and the colors on our medallion are definitely very pastel. Oy, that means another project….. Like I said, I have never been a fan of fancy multi-color medallions, but this… This is different. Even though the colors really have no relation to what we want to do with the room, I feel it would be a tragedy to cover it up for the sake of blending in with our decor. We will need to shift our decor to make it work within our space.
There remains much to do to get it ready, and we are still months away from installing it. I have already spent about six hours removing the loose paint chips, but I may look for an alternative process. I was told I could soak it in a tub of water, but I am terrified that the plaster will just disintegrate. So, more to come on it. In the meantime, here is where I am at as of yesterday.
As I navigate next steps, I realize I will be putting way more time into it than if we had just bought a new one. But I am beyond thrilled to not only save a vintage medallion and put it back into a home where it will be appreciated. I love that we found this right here in Philadelphia and that we could support a local business. More to come as I figure this out.
Oh, about that chandelier… We found a different one, and I will post about that soon as well. In the meantime, here is a photo of it in the back of our car (inside the black plastic bag). Ahead, I am working on a few posts about gorgeous things in general and other decorating plans and ideas for the house. I think you will be surprised…
Save
Save
SaveSave
SaveSave
SaveSave
SaveSave
SaveSave
SaveSave
Till next time. . .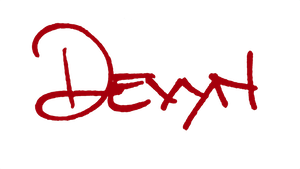 Did you enjoy this post? Yay! Want to know when new ones come out? It's super easy… Just scroll to the very bottom of the page, add your email address in the little box on the left and click subscribe! I promise I will never share your email, sell or spam you in any way. You will always have the option to unsubscribe at any time.