During all of our preparations to sell our New York apartment, and transition our lives to the lovely city of Philadelphia I have been coming up with millions of ideas for the house, as well as keeping an eye out for things to put in it. In August I posted part three about my plans and ideas for the house and wrote the following about the master bedroom.
"The look I am going for is what I would describe as elegant gentleman's lounge with modern flair. Probably not a leather headboard (but perhaps a leather club chair or bench), instead I would really like to find a vintage Eastlake bed frame, or maybe a four poster? I also have an amazing vintage 1910 crystal chandelier (purchased for our bedroom in NYC, but never installed) which I can't wait to share."
I had planned on searching for the perfect bed once we were settled in, but funny enough, last week as I was laying awake at 3:00am and surfing the internets on my iPad, I stumbled across a beautiful mid 19th century brass bed frame online. Of course that led to me looking at brass beds on Pinterest, eBay, and Craigslist. Nothing really came up that I liked which was fine because we aren't looking to buy a bed yet. Then I stumbled across the listing below on eBay for what they claimed was an 1870s bed.
Pretty huh? And at $229, I thought quite reasonable! It was listed as a Buy It Now or Make Offer, so this past Friday evening after having looked at the listing 50 times that day, and then consulting with Hubs, I decided I had to have this bed. Saturday happened to be the first day since July which we did not have any obligations at all. We didn't have to work on getting the apartment ready. We weren't spending the weekend at the house in Philly (we'd been there the previous two weekends and will be there again this next weekend). I said, lets offer $200 for the bed and tentatively plan a trip to New Jersey tomorrow. I made an offer at $200 with a note that I could pick up tomorrow (Saturday).
An hour later an email came  from eBay that my offer was accepted. Then a message from the seller came, and it got weird.
Seller: Delighted to accept your offer of $200. if you are able to pay upon pickup in cash after you have seen this lovely bed in person. If that suits you then we have a deal. Pick up tomorrow is excellent, we are only a short drive from New York City.
To which I responded: I am obligated to pay through eBay. I do not want to circumvent the eBay process. I don't want it to come back and bite me. I can pick up tomorrow before 4pm.
Seller: Of course!  I have gone through the eBay process and accepted your offer.  eBay has already taken its commission from my account so they are content. Now for the fun part!  About what time before 4 PM will you be out here?
My response: I am happy to pay via Ebay, not cash. Otherwise I am on the hook to pay both. I can be in the area between 1-3pm tomorrow.
In the morning I woke to a message from Ebay: We're sorry to let you know that (seller name redacted) canceled your order and mentioned the reason as Something was wrong with the buyer's shipping address. You don't need to do anything else.
Then a message from the seller: Since you will not meet my request on payment upon pick up, I will cancel the sale, not a problem.
Clearly this seller is not a very honest person (neither is our president, but I digress). But DAMN…. I wanted that bed! Then it occurred to me that I could look elsewhere and pulled up Craigslist – Northern New Jersey. I typed Antique Bed into the search field, and SHOCKER!!!…. There it was for $195!!!
Ugh, now what do I do? Do I want to do business with her after the attempted eBay scam? I thought about it for a few minutes and felt conflicted and angry. Then I scrolled down a bit on the listings and discovered the bed again! This time it is part of a garage/moving sale along with a bunch of other items. As I read the description, I saw the following: "Featuring a SPECTACULAR period Victorian double bed ($135.)…" as well the sellers home address.
Wait!?!? Now it's $135? Really! Wow!…. After telling Hubs about it, we decided that we need to call the garage to have the car ready and head to New Jersey as fast as we reasonably can. We arrived about 45 min later, there were four other cars there with people looking at stuff. I didn't want to seem too obvious so we walked past the bed and looked at the other things they were selling. After looping around the tables, I cautiously made a beeline for the bed. I got to the bed and it was gorgeous! Absolutely gorgeous!
I asked the seller how much? She said $95. Wait, did I just hear that? $95???? Not wanting to be too greedy, but knowing I had to bargain, I asked if she would take $80. She responded "Well you're very handsome, but not that handsome." So I said $90… And she said yes. SCORE!!!!!
This beautiful bed started at $229, and the seller accepted offer of $200, then I found it on Craigslist for $195, and then elsewhere on Craigslist for $135….. Then in person it was $95, and I ended up paying $90 (plus gas and toll to get back into the city). This turned out to be a total win win for both of us…. I got a spectacular deal, and she got what she deserved for not playing by the rules on eBay. Which plays into my firm belief that you reap what you sow… She could have abided the eBay rules and sold it for far more and I would have been none the wiser.
After spending 20 minutes strapping the bed to the top of the car, we made the nervous 30 mile drive back to Manhattan. I said nervous because my skills at tying things down on the roof of a car are not well practiced having not had a car for the past 25 years. I was a bit freaked out by driving at high speeds on the expressway. This was hightened by the inexplicable fact that neither Google Maps or Apple Maps have an option to avoid highways. They will let you avoid tolls, but not provide a slower backroads option for directions. But we managed… I drove in the slow lane, and did my best to stay below 55. Less than two hours after we left, the car was parked at the garage, and the bed is sitting in our living room.
Check it out!…… Isn't it beautiful?
The bed is technically a double (they didn't have the same standard sizing in the 19th century). But it is easily attached to a standard queen size frame and at 58 inches wide, will only be a tiny bit smaller than the 60 inch wide queen mattress.
The finials on the headboard don't match the rest of the bed. They are likely replacements. There are also a few other repairs and alterations, but in general it is in fantastic shape. Also the crown piece looks like it has been rebuilt with patched in wood. The bed is a tall 69 inches, which means that we won't be having a big piece of art over the bed, but then again, the headboard is a piece of art on its own.
Unfortunately, it will be a while before we can set it up and use it. First we have to sell our NY apartment, finish moving the rest of our stuff to the house, figure out the job situation, and then commence remodeling the second floor master suite. So the bed will probably sit in the basement until the end of 2018 or there abouts. In the meantime, it feels great to know I honestly found such a good deal on such a pretty bed for our future life.
Next post…. Our Manhattan apartment is on the market, and there is activity. We are so looking forward to getting started on building a life in our new city!
SaveSave
SaveSave
SaveSave
SaveSave
SaveSave
SaveSave
Till next time. . .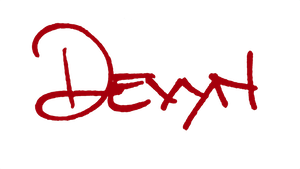 Did you enjoy this post? Yay! Want to know when new ones come out? It's super easy… Just scroll to the very bottom of the page, add your email address in the little box on the left and click subscribe! I promise I will never share your email, sell or spam you in any way. You will always have the option to unsubscribe at any time.