And it's attached to a new car! Yep! It's true, and I am still pinching myself about it. We own a car… While most Americans take the idea of owning a car, or dare I say the privilege of owning a car, as a natural right bestowed upon them as citizens of this country, I have not been one of those people.
Allow me to elaborate on this. Those who know me know that I have lived city center for the vast majority of the past 25 years and with the exception of about six months in 2002 (which I'll explain in a bit), I have for the most part, lived rather happily without a car. I have been a proud user and proponent of public transportation and made my way around just fine without much need or want for a car.
But life is different now… And part of the math that made living in Philly work was that we needed to have a car. Now, I know one can live in Philly without a car, but being well into middle age, we both felt that we have earned the luxury of owning our own auto. Note that I still view this a luxury. It's because, having lived very urban without my own transportation for more than half of my life, I tend to come to see car ownership as a special thing and not something that was ever within my reach as long as I chose to live in the middle of the city.
Over the years, I have lived in more car-centric cities such as Seattle and Chicago, and very often when I have told people (usually those who do not live city center) that I do not own a car, I get an expression of shock and sometimes disgust, followed by statements or questions like:
"How could you not have a car?" – Very easily actually
"Do you know how to drive?" – Why yes I do! I rent cars when I travel, and have had a Zipcar membership off and on over the years.
"I can't imagine having to ride public transportation with, you know, the public." – Yes, riding public transportation with your fellow humans is not always the most wonderful experience, but neither is being stuck in rush hour traffic with, you know, the public. Besides, the people on public transportation are delightfully interesting.
And then there is always a follow up statement of "I just don't know how you can afford to justify the cost of living in such a tiny apartment in the city." – It is because I do not have to pay for a car, parking, gas, insurance, or maintenance that I can justify the higher cost of housing.
But seriously, things really are different now. Philadelphia may be the third largest city I have lived in, but unlike Chicago or New York, owning a car in Philadelphia is fairly easy. First off, there are two of us sharing the cost of one car, though I will be the primary driver as Y is not a big fan of driving. Secondly, our new house is in a neighborhood which actually has plenty of easy free daytime parking. Also as previously noted, we are middle aged and at this point we both feel we have more than earned the privilege of car ownership. I spent nearly 30 years using public transportation and while I know this is stepping up my carbon footprint, I am comfortable with knowing I have done plenty thus far to keep it minimal. And while it is entirely possible to live in Philadelphia without a car, there is little reason too when we have the means not to do so.
I must include the fact that in 2002 while living in Chicago, I owned a 1989 Toyota Celica which I purchased for about $800. At the time, I lived on the north side of the city, and there was a garage in my apartment building with rental parking for about $90 a month. Six months after buying the car, the transmission dropped out in the middle of State Street in morning rush hour. I decided to forgo repairing it as I just couldn't justify the cost of repairs.
So, I am sure you are super curious what kind of car I got? (Humor me here…) Well, a responsible middle aged adult brings out the practical side of me. Sure I would love to have a hybrid (like a Prius), or some super cute two seater (like a Fiat Spider) for Y and I to go touring the countryside hunting for antiques in. But the practical side tells me that if we want to go touring the countryside looking for antiques, we need to be able to haul them back home. For that we need an automobile that has cargo room. Now there was a time many years ago when I wanted a pick-up truck (So butch! Right?), and while it may allow us to haul things, it won't allow us to haul people. Not that I plan to do that often, but I want the option. That leaves us with the dreaded SUV which is better than a minivan, but not by much.
After looking online (because that is where one starts to look for anything, right?) at the various SUV's on the market, and after reading reviews, and Consumers Reports articles, and looking at repair records, quality, and longevity, we ended up zeroing in on the Honda CR-V. OK, so it isn't super sporty, or hip, or glamorous, or artsy, or even alternative (whatever that means nowadays), but it is practical as it does have a ton of cargo room. It also seats five which we will be putting to the test when we drive to Provincetown for a week in July with a full load of passengers, plus Bixby (our dog) and luggage.
I have to be honest though. In general, I have long held onto some unexplainable disdain for sports utility vehicles. I don't know why, but they just seem to say "I'm boring, banal, mainstream, blah, blah, blah… And I look like 80% of all of the vehicles one the road. But in the end, practicality still wins.
So…. What CR-V did I get? We bought a 2015 CR-V EXL with 22k miles on it. After all my research, I settled on buying a two or three year old car with fairly low mileage, and after looking at the various models, we settled on this one because it has nearly all the bells and whistles offered in 2015, including leather interior, seat warmers, dual zone climate control, back up camera with multiple views (including top down so you can see how close you are to the bumper behind you), a right side camera for making lane changes without turning your head (so damned cool), sunroof, luggage rack, and plenty of other things. I cannot begin to explain how awesome these things are when the most modern car you have ever owned was that 1989 Toyota Celica you had in 2002. Well, let me tell you, a lot has changed in the 25 plus years since my last car was made.
For those who want to know, I bought it at CarMax and I can tell you why experience was wonderful. I got everything I wanted in a car with only one compromise… Color. Inventory at CarMax changes frequently, and I was hoping for a dark red one (of course) or some other non-boring color. I didn't want black, white, or silver because it seems that 99% of all cars are either black, white, or silver. It's as if all car manufacturers decided that car colors must be derived from black and white photography. There was a lovely dark red one available which I kept an eye on, but by the time we decided it was time to pull the trigger and do it, it was gone. Because I was insistent on the leather interior, I ended up having one shipped from Maryland to New Jersey where I bought it. It's oh so very unoriginal silver. I learned that the car belonged to a woman in Maryland who died of cancer at the age of 42 (kinda creepy, but good to know it wasn't in a flood or something). After buying it in New Jersey, I had to drive back to Philadelphia a week later to license it and have the inspection. I also bought an EZ-Pass.
So, over the weekend, I drove back to NYC (where we have garage parking for about twice what I paid per month for my first apartment in 1986) and I now fully understand why people hate driving into the city. I put the EZ-Pass to work, and it only took three and a half hours to drive 90 miles, including the hour it took to travel five miles across the George Washington Bridge. Ugh.
SaveSave
SaveSave
Till next time. . .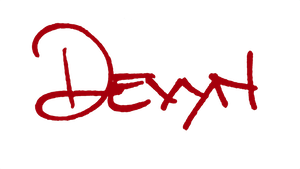 Did you enjoy this post? Yay! Want to know when new ones come out? It's super easy… Just scroll to the very bottom of the page, add your email address in the little box on the left and click subscribe! I promise I will never share your email, sell or spam you in any way. You will always have the option to unsubscribe at any time.