Okay, So We Have A House… Now What?
It's been about six weeks since settlement day when I shot the official first walk through video shortly after arriving at our new home after settlement (closing). It may appear as though not much has changed, but we have been quite busy. We arrived in Philly on settlement day our awesome realtor picked us up at the Greyhound terminal (we travel super fancy, yes?). We schlepped two suitcases, two overnight bags, and two backpacks filled with as much stuff as I could justify for our first weekend in our new house. I brought things such as tools, towels, soap, a few random items we may need, and a an unused set of Harman Kardon Soundsticks (because, well, music of course!) But as much as we packed in our bags, we needed far more than we could schlep from New York City on a single bus ride. So after we got the keys to our house (and I shot the video), we picked up a Zipcar and spent the evening shopping.
First stop, Comcast to pick up our modem so we could set up Internets, because having Internets is a top priority (like water, gas, and electricity, right?) and then off to a destination less than 8,500 feet from home, IKEA. Yep, that's right, we are a mere mile and a half from Swedish designed things which can be invaluable for setting up a new house. Our primary mission at IKEA was to purchase a place for us to sleep, and a place to sit. We picked up a new mattress (our old one will go into the guest room), and a table and two chairs so we wouldn't be sitting on the floor (I am too old for that), as well as plenty of other things we felt we needed to survive until our initial move, including some kitchen stuff, bathroom stuff, and a few light fixtures.
Then it was off to Target (only one mile from home!) to stock up on provisions for the next couple of days as well as cleaning supplies. Even though we were staying in a house, it was an empty house and it really felt very much like a camping trip where you need to bring everything with you. After we finally got dinner, we quickly learned that parking on a weekend evening in our neighborhood may be a challenge, especially when you live in a heavily Irish neighborhood and it's St. Patrick's Day. The residual snow and ice from the storm that dumped eight plus inches of snow in the city only four days earlier didn't help either. After about twenty-five minutes of driving around the neighborhood, we managed to find parking about four blocks away.
The next morning, armed with store credits and gift cards, we headed to Home Depot (also one mile from home) for what will likely be one of our last shipping trips at the HD now that we have easy access to Lowe's. Home Depot is pretty much your only option in Manhattan when it comes to big box hardware. Lowe's did open a couple of boutique Lowe's micro stores last year, but they are far too small for much of anything when it comes to actual building materials. But in Philly, there is a nice gigantic Lowe's only a third of a mile further than the HD, and it is well worth the extra distance for a nicer, cleaner, brighter and overall better shopping experience.
We used up our store credits and gift cards on a new multi-position ladder, a nice shop vac (to help clean up the cat hair), as well as a few other miscellaneous things. Then we were off to Lowe's and back to Target, and finally back to the house just in time to return the Zipcar. By this point we were exhausted, but still determined to get a few things done. Such as putting the table together, setting up the WiFi, and poking about our basement to see what we could see, and taking a well deserved nap. We had been in our house for less than 30 hours, but it felt like a week had gone by.
On our second evening in the house, we walked to Tamalex, a nearby hole in the wall Mexican/Honduran place for some super delicious food. As a native Californian, I am always happy to find yummy Mexican food, and having a place only a few blocks away makes me smile! Then we chilled with cocktails back at the house while we wandered about our new (old) rambling, two thousand square foot, five bedroom house, on three floors, taking in all the space and talking about our dreams for the future. That evening, we were also finally able to get a much closer look as some of the cracks in the rear wall of the house. These cracks were discounted by the inspector as settlement cracks, but upon a closer look, these are much more than settlement cracks.
On the morning of day three we discovered The Dutch, a super delicious place for breakfast (lunch too) in our neighborhood (get there early!). This makes two delicious places within a short walk from our house. Y and I were beginning to feel less concerned about having moved outside of our "area of acceptability" and our new neighborhood of Pennsport continues to grow on us. Day three also brought the first electrician to do an estimate on upgrading our panel and dealing with some old knob and tube wiring as well as adding some switches and ceiling boxes (I'll save that for a future post). Later in the day, it was time for Y to return to NYC while I stayed on for two more days to meet with other electricians for estimates.
On Monday, I got up on the ladder and poked my head into the attic for the first time. When the inspector was looking around the attic, he found evidence of some type of animal nest tucked back in the rear eave of the house. He said it looked abandoned but we should have that confirmed (which I later did when our neighbor told me how he helped the previous owner close up a hole where starlings were entering the attic.). He also confirmed that there was some old knob and tube wiring (although he couldn't tell me if it was active or abandoned).
So when I climbed the ladder and slid the access panel to the side, the first thing I noticed was daylight streaming in along the side wall of the house. Keep in mind that seeing daylight where there should be none is not a good thing. I brought a light up and looked a bit closer. This is when I discovered that the rear chimney (no longer in use) was pulling away from the common wall we share with our neighbors. It was leaning inward toward the inside of our house, and there was daylight coming in. How did the inspector miss this? This is super obvious. Immediately, I began to wonder how much water is penetrating into our house, and what else did the inspector miss. This explains why there is previous water damage to the ceiling (although it is dry now).
But that's not all…. As I scanned my eyes to the left towards the abandoned animal nest, I saw that one of the roof rafters was very clearly broken. How did he see the animal nest but not the broken rafter in front of it? I really don't know. But it is clear we need to address these things, and address them soon.
I remained at the house and worked remotely a couple more days, and on Monday I noticed that the ice we had purchased only two days earlier was melting in the freezer. I turned the dial to maximum chill and the next morning I walked into the kitchen to a puddle of water on the floor. Lovely! Just what we need now. We were planning to buy a new fridge when we remodel the kitchen, but that may be a year or two away. What do we do? After determining that the fridge was at least 12 years old, I definitely not worth calling in a repairman for. It also didn't help that it's kinda ugly and there is no ice-maker.
Our options are 1) Buy a fridge on the cheap for now and get a nice one for the new kitchen. 2) Buy the nice one we want now and have it be one less thing to do when we renovate the kitchen. We went with option 2, however I decided to choose a less fancy model and spent several hundred less than we did a few years ago for our New York apartment.
It was delivered a couple of weeks ago. As for the electrical and structural cracks… The full backstory will be revealed once we are further along. In the intervening weeks, I have managed to make several round trips via the glamorous Greyhound bus and each time I fall a little more more in love with both the house and the neighborhood.
SaveSave
SaveSave
SaveSave
Till next time. . .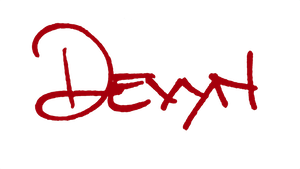 Did you enjoy this post? Yay! Want to know when new ones come out? It's super easy… Just scroll to the very bottom of the page, add your email address in the little box on the left and click subscribe! I promise I will never share your email, sell or spam you in any way. You will always have the option to unsubscribe at any time.