The Newly Minted Philadelphians
After more than a year of searching, planning, and changing everything, we have finally made the complete move to Our Philly Row. Last week a truck loaded with our possessions made its way from the Upper West Side of Manhattan to our quirky and delightful three story rowhouse in the Pennsport neighborhood of Philadelphia. Now I can genuinely say that Y and I are newly minted Philadelphians. We are still a bit wet behind the ears and have much to learn about our new adopted city, but we are also super happy to be here.
For those who have trekked over from Half Classic Six, Welcome! You are now in on the (not so secret) secret I have been sorta hiding for the past 14 months. If you are curious, you can read the whole story from my first post here back in December of 2016. For those TLDR types, you can get the gist of things from the past year on my last post.
OK, so now that we are in our house, what's next? Well, beyond unpacking the most necessary of things, I am taking a bit of time to relax (while Y is working) and figure out our first projects and how we are going to proceed. I set up my studio on Monday (which is where I am writing this post). It is a very simple set up, table, chair, tunes, laptop, and tea…. All with a view.
The studio will be one of the early projects, but probably not the first. I am initially going to do a simple paint job involving the walls and ceiling in a yet to be chosen white, and the floor in a very pale light blue. I want to keep the palette as neutral as possible because I don't want reflected light to influence the colors of any artwork I plan to do in the future. My hope is to keep the main room sparse and use the rear room for storage of all my crap. I am not planning any window treatments in order to maximize natural light and privacy is not an issue. The north facing windows are on the third floor, and even when you are standing in the park across the street, there is not much you can see other than the ceiling.
The very first project will be to build a stand for the washer and dryer which are being delivered in a couple of weeks. The hookups are in the basement and I am trying to set a rule that nothing of any value is less than 8 inches above the floor should there be any future flooding. They sell beautiful stands for washers and dryers, but I cannot justify $300 for two stands when I can build one for less than $50. It's in the basement, it does not have to be aesthetically pretty, just functional.
Then the next project will be working on is the bathroom. This is currently the only full bath in the house, and it will be the future guest bath ensuite to the guest room, so it needs to be nice, but not super fancy. Currently the room is fugly as hell. It functions, but not well and decidedly not very pretty. Our goal is to do a two phase approach. The first order of business is to deal with the nasty frosting finished ceiling by knocking the plaster off (leaving the lathe) and then covering it in 1/2 inch plywood (for the future installment of a tin ceiling).
Then we need to deal with the tub/shower. You will notice how fancy it is with the plastic drop-cloth taped around the wall. This is because after my first shower last spring, I went down to the kitchen to get a cup of coffee only to discover water all over the counter tops and floor, with it dripping from several locations (ugh). We want to remove the tub entirely, and replace it with a walk in shower and I will definitely be hiring this out as I know my limitations, and I don't want to be without a shower for more than a few days. A new water efficient toilet will be in the works and we need to do something about the horrid oak sink base and mirror cabinet (isn't is sad that oak trees were cut down to make this shit?). Add a fresh coat of paint, and do something with the floor, and call the first phase done. We will address phase two after a few other projects have been completed.
Following the guest bath, I am hoping to get started on the master bathroom/closet. This will be a fairly big project as there has never been plumbing above the first floor in the main section of the house since it was built in 1852. I will be posting a lot more details in the future, but in a nutshell, I plan to add a four piece master bath in the rear bedroom next to the master, as well as add a sink in the rear room of my studio (with the option to add a full bath in the future) as well as redesign and reconstruct the half bath on the main floor. I believe this will take up much of 2018.
In addition, we need to add insulation to the attic (where there is NONE now), and prepare for the installation of central air (or something close to it). We hope to only suffer through one summer with window shakers in the house.
While all of this other activity is going on, we hope to get the first round of decorating in the reception hall and parlor done so we can have a place that feels like home while the rest of the house remains in a bit of chaos.
This is of course just the beginning. Aside from all the renovations plans, I have a lot of dreamy plans for the house aesthetically. Last summer I wrote a three part series (part 1, part 2, part 3) on my dreams for the future of our rowhouse. I covered the outdoors, the first floor, and then the second and third floors. For the most part, they remain unchanged. But as we now know more about the house, the order in which things happen is likely to be altered as we move forward.
So, now that we are finally here, and we are getting started on our journey to become Philadelphians, I can say that I am eager to learn about my new city, and look forward to exploring when the weather gets warmer. I also can't wait to feed my inner history geek and seek out more information on the history of our house, it residents, and our neighborhood. They say one must live in New York City for ten years to officially consider oneself a New Yorker (and natives will argue that). I am guessing the rules for what qualifies as a Philadelphian are a bit less stringent, but I am up to the challenge nonetheless.
Fore those who came over from Half Classic Six, please consider subscribing to new post notifications via email. It's as easy as submitting your email address (at bottom of page), and then responding to the confirmation email. ALSO….. I would love to have you follow along on Instagram: @OurPhillyRow
SaveSave
SaveSave
SaveSave
SaveSave
SaveSave
SaveSave
SaveSave
SaveSave
Till next time. . .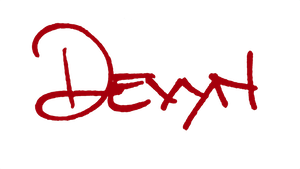 Did you enjoy this post? Yay! Want to know when new ones come out? It's super easy… Just scroll to the very bottom of the page, add your email address in the little box on the left and click subscribe! I promise I will never share your email, sell or spam you in any way. You will always have the option to unsubscribe at any time.