Thats right, I said "My Sexy Workbench"! Back in April when I posted about prioritizing things which needed to get done, one of the things on my checklist was to design and build a workbench… And I am excited to say it's DONE!
But before I get to it, a little backstory (of course)… As a child, my father had an amazing old turn of the century era wooden workbench which I fondly remember spending hours and hours sitting at, playing at, and probably doing things I shouldn't have been doing. But thats what kids do right? I remember it being monstrously heavy with at least two dozen drawers of many sizes. It was heartbreaking when he had to let it go during a downsizing a couple of years ago and regretfully, there are no known photos of it. As I got older, I yearned for a dedicated space to store my tools and work on projects, but being an apartment dweller, it never fully came to pass. I was doing good to just have a box or two for tools and a corner of the living room (or the kitchen) to do any projects.
Fast forward to 2003. Shortly after moving into my loft in the Chicago Loop, I spent about $300 a red Sears Craftsman (very similar to
this one
) rolling tool chest with drawers which I kept in the bedroom as there was no other place to keep it. I still had no designated place to work, but I established for the first time a place to store my tools in an organized manner. When I moved to my 225 square foot walk-up in the West Village in 2007, I had to let go of virtually every piece of furniture, but I managed to hold onto the red rolling tool chest. But the next move (to Hell's Kitchen) forced me to sell the bottom portion of the tool chest, but I still kept the upper drawer section.
When we bought our last apartment in 2014 on the Upper West Side, one of the features of the apartment which sealed the deal for us was that the kitchen was huge allowing me to take about a quarter of the room along with the adjoining closet to use as workspace and tool storage. This was the compromise as having a two bedroom in Manhattan was just not possible. It amounted to about 35 square feet, which I had envisioned dividing off with old fashioned wood and glass partition walls, and creating an enclosed workspace. The picture above shows the corner with my red Craftsman tool chest (center) and my large rolling tool drawer unit (left) I acquired in 2014 for my future workspace. Of course, as soon as I got to the point where I was going to be able to build out my workspace in the kitchen, the decision was made that we were going to relocate to Philly.
At the end of 2016 when we first began to explore the idea of relocating to Philadelphia, the realization that I could have a dedicated workspace in the basement (in addition to my being able to have a bedroom dedicated to working on artistic endeavors) was one of the deciding factors behind the move. This was quite thrilling as I've never had a basement and always dreamed of having my own. Growing up in suburban California, basements are basically non-existent. And while most of the apartment buildings I have lived in for the past 30 years had a basement, my only connection to it was laundry and occasional storage. Of course, now I not only have space in the basement, but I also have the entire 400 square foot third floor as creative space.
So back to the workbench. I spent far too many hours searching online for the perfect workbench plans, but in the end, I decided to keep it simple and just use appearance grade 2×4's for the frame, doubling them up on the corner posts for support. After a big lumber delivery in early June which included lumber for other projects, I got started cutting 2×4's to create the frame. I took measurements of the space I had to work with, but I didn't really draw out any plans. I also used the laser level to determine the height of each leg as the concrete floor is uneven and the variance was as much as 7/8″ from the shortest leg to the longest leg.
Not making real plans and drawings was of course a foolish thing to do. I roughed out in my head how I wanted to build it, jotted a few measurements down on scrap paper, and proceeded to cut 28 various lengths of 2×4's and start screwing it together with 2 1/2 inch construction screws. I got the rear section started, and then I inadvertently strained my back, causing me to step away for a few days. A few days turned into weeks, and then by late July, nothing was happening on the workbench. But also during that time, I began to rethink my design and decided that doubling up 2×4's on the corners was just not going to be strong enough.
Finally, at the end of July, I decided I needed to revisit my entire design. In order to get the solidity and rigidity I wanted, I knew I needed to start over and use notched 4×4's for corner posts. But I have never done that before, I've only watched the technique of notching the 4×4's with a circular saw on shows like "This Old House" and various DIY shows. But, I figured I was up to the challenge. Of course, I still didn't have working drawings.
With the 8′ long 4x4s, I measured out my post lengths again to account for the uneven floor, clamped them together and spent the better part of an hour cutting multiple crosscuts with my circular saw. By the end, my hands were cramped and sore from having to hold the trigger on the saw for so many minutes at a time. But I also had five separate notches on each of the four posts.
Then the assembly began. With careful mental planning, I was able to use 26 of the 28 previously cut pieces as they were, and only had a few further cuts to be done to finish the basic frame.
I opted to do two shelves under the main workbench, using the 18″ offcuts from the two pieces of plywood I was using for the top. I figured I didn't need shelves deeper than 18″ because it would just be more shelf space to lose things on as well as gather dust. I also added vertical supports for the storage element (more on that below)
For the bench top, I used two 3/4″ pieces of plywood. The bottom piece is basic construction grade B/C ply, and the top piece is a birch ply. This gives me a solid inch and a half of wood which should withstand anything. I intentionally extended the left end by nine inches which I'll explain below. The bottom piece was was laid down and screwed into the frame. Then after making sure the top piece fit correctly, I applied glue to the bottom piece and positioned the top piece in place, screwing it with 1 1/4 constructions screws from the underside. This thing is going NOWHERE!
I had always wanted a bench vise, so again with a lot of research, I ordered a
*Yost Rapid Action Wood Working Vise
. I looked at a lot of different kinds of vises on the market, and while there are certainly some much fancier ones than this one, I didn't see the need to spend the money to get more than what I needed. This vise is designed to be mounted on the underside of the bench which required me adding another layer of plywood to the end of the overhanging section mentioned above. This gave me the required two inches needed to mount the vise (as well as adding even more strength to the bench top). I added two poplar blocks to aid in
And now for the super sexy part! In my last post, I showed you my newest kitchen storage solution created by installing metal pegboard panels made by Wall Control. I also mentioned that they were already on hand because I had bought them to use for my as then unbuilt workbench. Well, now you can see my sexy red metal pegboard panels as planned. I used five 16×32 inch red panels to wrap around the corner of my workbench for tool storage. I also picked up a couple of sets of their proprietary hooks (although you can also use standard pegboard hooks) and shelves.
As you can see, these metal pegboard panels are vastly improved over my original plan of painted masonite pegboard. For the workbench, I used a total of five panels. They can be purchased several ways. I picked up a set of three panels with accessories from
*Wall Control via Amazon
, as well as an additional
*pair of panels
and
*accessory hooks
. I should note that the metal panels do accept standard pegboard hooks and accessories.
To accommodate access to the window, I used a panel of plywood painted to match at the end and attached my power tool charger station, a shop towel holder, and a clock. To complete my work area, I rolled my other tool chest into place next to my workbench and hoisted my original red Craftsman toolbox on top. So there you have it! I still want to build a rolling cart for my compound miter saw, and come up with a better solution to storing my table saw, but for now, they can wait. For now, I am super thrilled to have my very own sexy workbench and look forward to many years of future projects here.
Looking back at my fathers amazing workbench, I can say that while this one does not have two dozen drawers, and isn't anywhere near the quality of construction, it is nonetheless sexy with all of it's gorgeous red metal pegboard and fancy storage hooks. And it's mine… Which means a lot for me.
So, whats next? Well, I had planned to tackle the rotten floor under the toilet in the half bath, but due to the timing and size of the project, and multiple upcoming travel events, we have put it on hold for now. I hope to start that in the fall. In the mean time, I am going to install a utility sink in the basement so I can have a dedicated place to wash my paint brushes and trays (as opposed to using the kitchen sink). It should be a relatively quick win, and I hope to have it done in the next few weeks. Stay tuned, I will be posting more about it soon.
* Disclosure: Links above marked with an asterisk are Amazon affiliate links for products mentioned in the post. At no cost to you, I will make a small commission if you click through and make a purchase. Visit my Endorsements and Other Considerations page to learn more about my affiliate connection as well as my view of product promotion in general.
Till next time. . .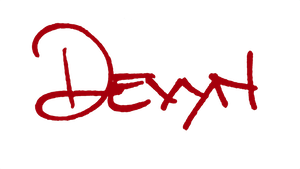 Did you enjoy this post? Yay! Want to know when new ones come out? It's super easy… Just scroll to the very bottom of the page, add your email address in the little box on the left and click subscribe! I promise I will never share your email, sell or spam you in any way. You will always have the option to unsubscribe at any time.