OK, it is still a couple of weeks off, but we are super excited to finally be at the point where we have movers scheduled and we are moving in! All of the work we have done this past year to get to this point is now becoming a reality. It is time to begin making our house a home. Woo Hoo!
When we first started thinking and planning our move to Philadelphia in December of 2016, we figured we would do monthly trips to Philly to look at houses and get a better feel for the city before making the decision to actually buy a place. On our second visit to the city in early January of last year, we toured a slightly neglected rowhouse overlooking a park and were absolutely gobsmacked with love for it. Two weeks later, we were in contract and our third trip to Philly was a day trip home inspection (which was helpful, but a few very expensive things were missed).
In March, we took possession of the house and it was ours! (Video Walkthrough). The first thing we did was go to Ikea (only two miles from the house) to buy a mattress, bedding, and towels. We threw down a tarp and the mattress and suddenly we were living like we were 20 years olds again…. Rough. The home inspector revealed that there was knob and tube wiring, but we very quickly learned that because we had active knob and tube wiring, nobody was going to insure us. So the first major task was getting the electrical updated. Thirty four sleepless nights later, we had a modern electrical system which was fully up to code with additional circuits run for a future master bath and my art studio, and we also got insurance.
One evening during the electrical work, I was chatting long distance with my BFF on the west coast and drinking boxed wine (cause I am so klassy like that). A few glasses down and curiosity about an area of wall next to the window in the middle bedroom on the second floor (which is to be our future master bath) drew me upstairs with a hammer, a glass of wine, and my ongoing conversation. On the day we took possession of the house, I noticed this area of obvious sheetrock and wondered why it was there. It stood out because the majority of the plaster walls are still intact. I also noticed that the window trim was missing, unlike all of the rest of the windows above the first floor. I had to know what was going on behind the wall. Since we were already going to tear out the wall for the future master bath, I took my hammer to the wall and that is when I made a shocking and unexpected discovery.
Behind the sheetrock I discovered a purposeful cover-up of crumbling masonry wall holding rotten beams on which about 8,000 lbs of brick comprising the third story rear wall was sitting. It was all very slowly shearing away from the house. Looking at the condition of the materials used, it appeared as though the cover-up was done before the last owner bought it in the late 1990s. We had already had a structural engineer come in to address some smaller cracks a few weeks earlier, and we were awaiting a report from her, but when I made this discovery, I realized the issue was much bigger. I then called in one of the top structural engineers in the Philadelphia region and in addition to the serious structural issues with the wall, he proposed a long list of things we needed to resolve, a couple of which were missed by the house inspector (who really should have noticed them).
We had no choice but to drop about 10% of what we spent on the house into nearly a month of work crews fixing problems beyond the seriously scary structural, which we discovered was actually worse then we first thought. In addition to the crumbling rear wall, they also worked on shoring up the sagging second floor, parging the basement walls, trenching in a new drain for the backyard, tearing down a leaning chimney in the attic, and more. At this point we were three months into ownership, the house was now in decent structural shape, and should stay that way for decades to come… At least we hope so.
In the middle of all of activities at the house, I bought my first car in 25 years. It's a 2015 Honda CR-V, and by far the newest model I had ever owned. Finally, we have the freedom of driving back and forth between NY and Philly, and a way to haul things as well. As soon as I got the car, I quickly learned what every Philadelphian will tell you, street parking is nearly impossible… Except during the day when there are always spots open on our block because of the park.
By the time we were done getting urgent issues resolved at the house, it was summer time. I had originally hoped to be able to wrap up my renovations and updates in our New York apartment by late spring and get it on the market by the first of July…. But that isn't how it worked out. After a much needed week away on our annual July trip to Provincetown, I got busy wrapping up the work at the New York apartment. My task list had more than 40 items to get completed before we could list the apartment. These tasks included finishing the kitchen, installing a new custom bathroom vanity, as well as painting and updating the bathroom lighting. I installed crown molding in the living room and painted the black ceiling a pale gray. We had the bedroom and entry hall freshly painted. We managed to move about 1/3rd of our stuff to the house, and the task list goes on… Finally, at the end of September, we were ready to list.
The apartment was on the market for less than 50 days, there was a lot of interest, and we had several offers, one which fell through. We went into contract just before Thanksgiving. Once we were on the market, we began to make weekend trips to Philly when we could. My parents flew into New York and we took them to Philly for a long weekend. Then two weeks later, we drove Y's parents (who live in NYC) to see the house on a day trip. We also did leisure trips, went there for the holiday weekends, and then when the big freeze hit after Christmas, we ended up spending seven nights at the house on two trips because of my concerns about freezing pipes.
That brings us up to last weekend when I installed the Nest. Looking back over the past year, I made 21 trips to Philly (several were alone to deal with contractors and workers) and spent a total of 43 nights at the house. This year, I expect to spend more than 300 nights at the house because in a few short weeks, we will be home again.
The next post will likely be post move, so until then you can follow along on Instagram @ourphillyrow.
SaveSave
SaveSave
SaveSave
SaveSave
SaveSave
SaveSave
SaveSave
SaveSave
SaveSave
Till next time. . .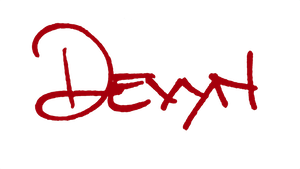 Did you enjoy this post? Yay! Want to know when new ones come out? It's super easy… Just scroll to the very bottom of the page, add your email address in the little box on the left and click subscribe! I promise I will never share your email, sell or spam you in any way. You will always have the option to unsubscribe at any time.