I generally don't have a lot of fears, but I must confess that I live in absolute fear of the color beige. Including all its relatives such as off-white, cream, tan, greige, bone, putty, and all of their other sad and depressing ilk. My fear of beige is deep rooted in early childhood when, like most children, I was drawn to bright bold primary colors. The difference being that I never really outgrew it. Growing up, I was fortunate that there was no shortage of color in our house thanks to my mother, who is also afraid of beige. We had all sorts of colors on our walls from red, to blue, to green, to orange, and being the 1970s, chocolate brown (which admittedly is a cousin to beige).
As a young adult, my fear of beige was only reinforced after many years of living in rental apartments painted all various shades of awful off-off-white and carpeted wall-to-wall with cheap tan low pile landlord carpet (and always tan tile in either the bathroom or kitchen). These apartments felt like a prison to me except on the occasion I was able to paint my walls some bold color (I was never able to ditch the crappy carpet). Which I definitely did.
Setting aside my personal feelings that beige is supremely boring and depressing, I have a few thoughts on why it is so common.
Beige is a cop-out for those who are risk averse. They are unable or unwilling to commit to anything. They have no idea what they like. Going with beige is a safe and simple way to remain oblivious to their own internal desires and avoid exploring what they like and don't like.
Beige is for people who don't care about their personal environment or the environment of others. They just have no interest in their surroundings and no idea how it impacts them. Remember that horrid but standard beige color of the plastic used for nearly all computers, monitors, keyboards, and mice all the way up until the mid-aughts? Remember how it got even more beige with time as the plastic was exposed to UV light. Even Apple was guilty of using that beige until Steve Jobs returned in the late 90s. Some of the most bleak work environments I have ever worked in were done in various shades of beige.
And finally, beige is for people who are just too afraid to offend. Unlike the fear of commitment, this is the fear that they my be judged for taking sides and standing up for a color they would prefer. This to me is the worst of all because worrying about what others may think is a really sad way of living life.
So, what is my alternative to beige? Simple…. Color! It doesn't have to be bright bold primary colors, but there is no reason to fear color at all… If you are afraid that it will feel cold, just choose a warm color. Perhaps it could bring happiness into your life in a way you have never experienced before. Another alternative is bright white! It's fail proof and timeless. However, if you must dive into neutrals, there are at least fifty shades of gray to satisfy and keep things interesting. Just be carful to avoid slipping into the "greige" zone.
Disclaimer: This post was written as my tongue-in-cheek personal opinion and is in no way intended to offend, but if you find yourself offended, you may want to read it again and evaluate why you feel this way.
Next post…. Going to the dark side (of color).
SaveSave
SaveSave
SaveSave
SaveSave
SaveSave
SaveSave
Till next time. . .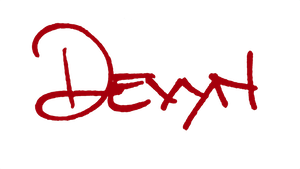 Did you enjoy this post? Yay! Want to know when new ones come out? It's super easy… Just scroll to the very bottom of the page, add your email address in the little box on the left and click subscribe! I promise I will never share your email, sell or spam you in any way. You will always have the option to unsubscribe at any time.