Lipstick on a Pig – Our $400 Kitchen Facelift Reveal!
Our "Lipstick-on-a-pig" kitchen facelift is done!!! Yay! Well…. It has been mostly done for about ten days, but I am finally getting around to posting about it. Getting the kitchen to a place where we can use it without feeling grossed out was high priority when we moved in two months ago.
If you remember, the kitchen was a dark cave like space filled with cheap big-box cabinets and although functional, not very inviting. Our plan is to do a complete gut and remodel moving everything around in a few years, but in the meantime, we needed to make the best of it as it is with minimal investment.
But… Before I get to the details, I want to point out that Nana Zelda is back! Nana Zelda is the disapproving grandmother we never had (you know that family member who always knows better and is the first to tell you what you should do in all situations). She kept watch over our kitchen in New York City, and I was thrilled to unwrap her and get her back up on the wall. If you remember, I found her on eBay a few years ago for a mere $41.00 and we named her Nana Zelda and appointed her matron of our kitchen.
Starting with the list from my last post, here is the breakdown of how it went….
Paint – $15.00: We painted everything! Walls, ceiling, and cabinets (including the insides of the uppers). Fortunately, we were able to use left over paint from our New York Apartment for the walls, ceiling, and cabinets (it is a small room). The colors are Chantilly Lace (2121-70) for the upper cabinets, Dior Gray (2133-40) for the lower cabinets and bottom half of the walls, and Tundra (2133-70) for the upper walls and ceiling (all Benjamin Moore). We only needed to purchase one quart of paint which were for the insides of the uppers, we went with Positively Pink (1003-1C) from Valspar. Painting made a HUGE difference to the cabinets and walls, suddenly it was much less cave-like.
[EDIT: In response to the comments about the pink I wanted to add the following response: The pink was an unplanned and unexpected choice. I was originally going to go with blue, but when I started painting the interior of one of the cabinets, I immediately hated it and headed to the store for a quart of paint not knowing what I was going to come home with. Standing in front of the paint chips, I saw the pinks and thought "Hmm… That is unexpected".]
New ceiling light – $25.00: As I mentioned in my last post, the light that was there when we bought the house had to be destroyed as soon as possible lest the ugliness of it spread to other areas of the house (for the record, here is a photo of said ugly light). We had the electrician replace all of the ceiling fixtures with porcelain sockets last year, so I had to do something. I decided to challenge myself by setting a limit of $25.00 for a new light fixture. Not a lot for a new fixture, and especially not much for one which will meet my style requirements.
As luck would have it, I found this fixture accidentally marked down at Lowe's from $79.00 to $25.40. I say accidently because there was a sign hanging from the display which said it was on closeout, but the sign was ultimately wrong. The store however honored the closeout price without any real insistence on my part (the tag remained for another week) and I got a much nicer light than I expected. It's not quite my style, but it met one of my requirements of having more than a single bulb as I need as much light as I can get in that room. It also worked out that I happen to have three LED Edison style bulbs from last year in my light bulb box (everybody has a light bulb box, right?).
New range hood – $45.00: The existing range hood was almond color (ugh) and caked in grease with cat hair. It was also the cheapest one you can buy which reflects the overall quality of the kitchen when it was installed. But… It worked out great for me as I was able to buy a brand new identical replacement in white for $45.00. We don't do much cooking with greasy foods, so it isn't super important to have a fancy range hood.
Under cabinet lighting – $22.00: As noted in my last post, I simply cannot understand how anybody can live without under cabinet lighting. This is especially important in our kitchen as the sink is in the corner with no overhead source of light. Not wanting to invest much, I ordered an LED light strip from Amazon and with an additional order of connecters, I managed to create a very bright under cabinet experience. (It's an experience, am I right?). It is on a dimmer switch which makes it nice for late night mood lighting in the kitchen.
New cabinet hardware – $44.00: I wasn't having the old cabinet pulls as they were dirty with grime and just too ugly to reuse. I found these at Lowe's for less than $3.00 each and although they are not what I would choose for a total overhaul, I can certainly live with them for a few years.
Drawer organizers – $50.00: There are only three drawers in the kitchen and they are all crappy. They are shallow, flimsy, and not able to hold much weight. I looked around for organizers but couldn't find any that made good use of the limited space. There are no plastic organizers around that fit the drawers well. Then I turned to Amazon and found bamboo organizers for the flatware and utensils drawer (the third drawer is barely seven inches wide and it is the catch-all junk drawer). It turns out that I found a flatware organizer that fits the drawer by the stove perfectly, and for the utensil drawer, I found one that is expandable to fill the space within the drawer. The drawers are still crappy and flimsy, but at least they are more organized than before.
New sink faucet and ice maker hookup – $105.00: The existing faucet was horrible. It was corroded, it constantly dripped, and it was ugly. I don't usually go cheap on faucets because I am always nervous they will spring a leak, so I went one level above cheap and bought a basic pull out Pfister (which is a well known brand). It was $79.00 and when added with the parts to connect our ice-maker, we are in about $105.00 total for plumbing. Not having to use ice cube trays is priceless.
I will add that I am not thrilled with the performance of the faucet. I understand why there is a low-flow restricter on new faucets, but it is frustrating that it takes almost 30 seconds to fill the coffee pot in the morning. This faucet feels like it is just trickling out compared to our much nicer (and more expensive) faucet in New York which also was a water saver, but because of good design, it felt like it had much more pressure.
New storage – $70.00: I repurposed the "Fauxdenza" from the entry gallery of our New York apartment into a kitchen storage unit. The fauxdenza was an assembly of three IKEA Sektion kitchen cabinet boxes attached to each other with a wood top. It was too long for our kitchen, but with the purchase of another cabinet box for $45.00, I reconfigured it to be two over two creating storage as well as a convenient spot for the microwave. In rebuilding the cabinets for the fauxdenza, I was able to create a spot for the microwave as well as install my beloved spice racks from Vertical Spice Rack (brought from NYC).
I also recreated storage space above the refrigerator. We had to buy a new fridge shortly after taking ownership because the one which came with the house couldn't keep ice frozen. It turned out that the new one was too tall for the space forcing me to (at the last minute) rip out the upper cabinet. This left a rather unsightly wound above the fridge, so I decided I could build something to fill in the gap. Using a 1″x12″x8′ pine board and a small piece of masonite, I built a custom box to fit above the fridge. I primed and painted it to match the cabinets. The quality isn't very good, and you can see blemishes in the low quality pine boards, but for the $25.00 invested, it worked out perfectly.
A few more parting shots…
So, there you have it…. Add a $20.00 plant with pot from Ikea and we are in at under $400 for this facelift. Not bad!
SaveSave
SaveSave
SaveSave
SaveSave
SaveSave
SaveSave
SaveSave
SaveSave
SaveSave
SaveSave
SaveSave
SaveSave
SaveSave
SaveSave
SaveSave
Till next time. . .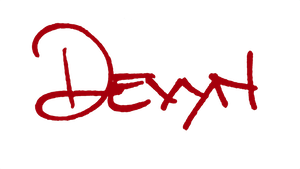 Did you enjoy this post? Yay! Want to know when new ones come out? It's super easy… Just scroll to the very bottom of the page, add your email address in the little box on the left and click subscribe! I promise I will never share your email, sell or spam you in any way. You will always have the option to unsubscribe at any time.