So we quickly learned that getting homeowners insurance on an old house has its challenges. I have come to learn that my view of how one should use homeowners insurance is different than that of most other people. My viewpoint about homeowners insurance is that it is intended for the really serious stuff… Like when your house burns down, or you had a break in and your home was trashed, things that happen beyond your control. But, I have come to learn that most people will file a claim for any moderate to major issue that comes up. Whether it is a roof leak, a pipe break, or some other basic event. But I would consider most of these types of events, to some degree, to be within my control so long as I am diligent about maintenance. I shouldn't have a pipe burst, or a roof leak if I am taking care of the house the way it should be. And while I will acknowledge that unexpected surprises do happen, I don't always think I should use my insurance for them. But that is just how I was raised.
But when it comes to getting insurance for an old house… Well, it's not an easy feat. We spoke with more than half a dozen insurers only to be told that they won't cover us for several reasons including that we have a rubber membrane roof that is ten years old, and that our house has a stone foundation that is shared with the houses on either side (um, duh… it's a rowhouse). But all of them turned us down because of one thing which is common in many old houses. Knob and tube wiring. Our house had active 100 year old knob and tube (often referred to k&t) wiring throughout. Now it still worked just fine, but insurance companies do not like it one bit. Apparently they view it as a huge fire hazard, which in some situations it could be. But in our situation, it was basically just fine.
Now, let me elaborate a bit. During our home inspection, the inspector saw knob and tube wiring in the attic. He didn't check to see if it was active or not, he just reported that he saw it. It turns out that it wasn't active at all, and had been abandoned for at least the past 20 plus years. But in the basement, we saw evidence of more knob and tube wiring. This time it was active, and we knew we had some knob and tube, but we didn't know how much. The inspector also noted that we only have 100 amp service which is not enough to power such luxuries as central air.
Our plan was to address the wiring within a year or two of moving in. After all, it was working just fine. But when we started calling around to get insurance, we quickly learned that we couldn't wait a year or two, we needed to address it immediately. So within two days of taking ownership, we began to have electricians come out to the house to do estimates. This was our top priority as we found ourselves nervously sleeping at night knowing that somebody could toss a Molotov cocktail through our window, burn our house down, and we could lose everything.
After three estimates, ranging as high as $27k (he said that was the worst case scenario), we very quickly settled on the lowest bidder. We chose him not because he was by far the lowest bidder, but because he was by far the most awesome! I found all three electrical contractors via Angie's List, and they all had very high letter grades and excellent reviews. But (I'll call him John) was different. First, he only does estimates on weekends because he is busy working during the week. That worked out perfectly as Y and I were both at the house on a Sunday, two days after we got the keys. When I saw John get out of his dinged up van, my initial reaction was to judge him as an old school conservative South Philly dude. I was so wrong… The moment he stepped into the house and saw the 19th century tile in the vestibule, he began talking about how he loves old houses and he was impressed that our house had so much original detail intact.
We began to go through the house to go over the work which was needed, and John was very chatty. About 10 minutes after arriving, we were all on the third floor, when he got quiet for a moment. He looked up at Y and asked in a quiet voice, "Are you two together?" To which Y said "Yes, were married". He smiled and responded "Wonderful! I have a gay son and my daughter is a lesbian!" Immediately, any concerns about him dissipated and both Y and I felt very good about him. As it turns out, he also has one straight son, so it wasn't the water.
It took a few weeks to get on the schedule, but John and his crew came in and spent the first day upgrading our service panel from 100 amp service to a 40 breaker 200 amp service which will support the addition of central air next year. After the panel was replaced, they went top to bottom reviewing all of the wiring throughout the house. It turns out that the entire third floor and a majority of the outlets elsewhere had already been updated. The only active k&t was the ceiling lighting on the first and second floors as well as a few random outlets.
In addition to the replacement of the knob and tube and the new panel, I was also able to have new switches and boxes for lighting installed in the stair landings, and another line run to power a track light in the hallway. He added six sockets in the basement along with several outlets.
He also ran wire for future service to where we plan to install our master bath and to the third floor where I can have some new outlets installed in the studio to power whatever machinery I may need in the future. Having him add these four additional circuits now saved us a small fortune in the future. Woo Hoo to planning ahead and saving money!
The extra box I was most excited about was the one John installed in the middle of the parlor ceiling so we could hang our vintage 1960s Italian Tronchi Glass chandelier. I don't know why there was never an electrical box there before. I could tell that there was once a medallion there because you can see where they patched the plaster after removing it. And sure enough, as I suspected, when John cut the hole to install the box for the chandelier, he confirmed that there was a plugged up gas pipe where there was once a gas chandelier.
In the end (it took three days) we have modern wiring to code throughout the house, and we no longer need to fear the knob and tube. The least exciting, but best part is that we were able to get insurance on the house. It's not a standard policy because we aren't living there yet and while we can finally let go of the fear of losing our house to a fire, or other calamity, there remains more work to be done which still keeps us nervously sleeping at night… But that's for the next post.
SaveSave
SaveSave
SaveSave
SaveSave
SaveSave
SaveSave
SaveSave
Till next time. . .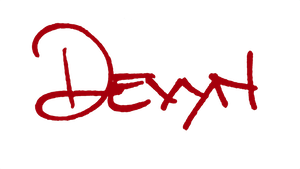 Did you enjoy this post? Yay! Want to know when new ones come out? It's super easy… Just scroll to the very bottom of the page, add your email address in the little box on the left and click subscribe! I promise I will never share your email, sell or spam you in any way. You will always have the option to unsubscribe at any time.