Just What is This All About?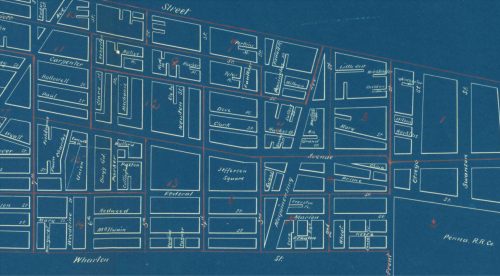 Two New Yorkers woke up in Philly one day…
Our Philly Row is our story about finding an amazing rowhouse, trading in our Manhattan life for a move 100 miles to the south and west to settle into a slower more fulfilling and enriching life in the city of Philadelphia. It is also a story about old house love, restoration, renovation, decoration, and to be sure, old house woes.
So, how did we get here?
That's a question we often ask ourselves. My husband Y and I are both die-hard New Yorkers, and we managed to build a very comfortable life on the Upper West Side of Manhattan. But finding ourselves comfortably in middle age and well employed, we both knew there is more to life than just working to live. Then a series of events near the end of 2016 propelled us to rethink our futures… It was time to find more balance in life.
The question was…. Could we actually leave New York?
We knew that if we were willing to let go of our New York dreams (or was it just a fantasy?), we could simplify our lives tremendously while increasing our overall quality of life at the same time, just by moving to a less expensive place.
Where to go?
There were absolutes… It must be very urban, it must be easily reachable from New York City, it must have culture, it must have history, and it must be affordable. It didn't take long before Philadelphia rose to the top of the list. After looking at housing in Philly, we discovered that we could trade our New York apartment for a home free and clear in Philadelphia. Not having to spend all of our energy focused on working to live, we can both focus on doing what we enjoy, rather than what we have to do to keep up with the Joneses.
I hope you will stay tuned and stick around!
SaveSave
SaveSave
SaveSave